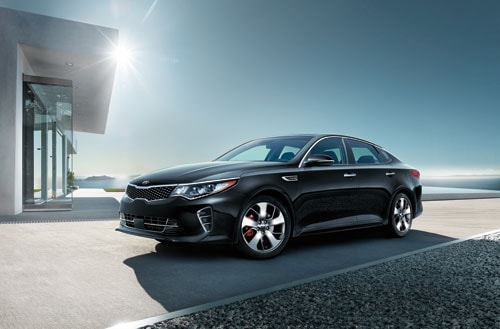 More for Your Money!
If you're thinking about buying a car right now you need to consider the Kia Optima. This car offers more features for the money than any of its competitors! Fresh off a redesign, the new Kia Optima integrates all the bells and whistles into its driver centered design and it can be yours for around $22,000.
KIA Optima Safety
Driving today is as distracted as any other facet of our busy lives, which makes the safety technology of the Optima that much more valuable! The Optima's standard safety features wrap you in a layer of protection, giving you peace of mind and confidence when on the road. 
Surround-View Monitoring

 - a system using multiple cameras to give you a complete picture of what is happening all around the car. 

Blind-Spot detection

 - is a warning of anything you're unable to see with the turn of your head. 

Smart Cruise Control

 - a technology that automatically adjusts your acceleration and braking, whether it's in bumper to bumper traffic or following other vehicles on the highway.
KIA Optima Interior
A confident driver is a comfortable driver, and adding to that comfort are the amenities you'd expect in a luxury car! This car not only lends itself to an exceptionally comfortable driving experience, but also gives passengers VIP treatment as they ride along. The Optima is a perfect blend of function and form, as the technology, comfort features, and connectivity work in harmony to make every driving situation enjoyable. Experience the following:
heated steering wheel

heated and vented seats (available heated rear seats)

fully controllable heat/air conditioning

a greater sense of space

seats have varying softness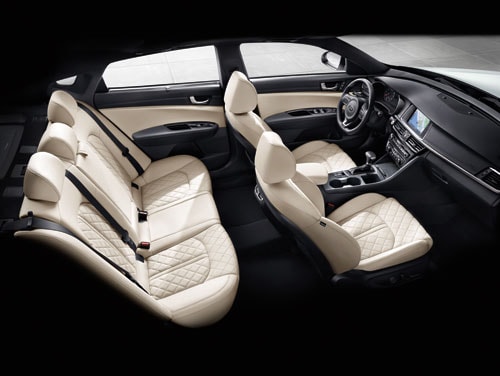 KIA Optima Technology
Compatible with smart phones and iPhone, the driving experience is certainly enhanced through the connectivity of the infotainment system. Instantly access your favorite features through the Apple Carplay System and Android Auto, giving you the ability to send texts, call, play your favorite music, and much more.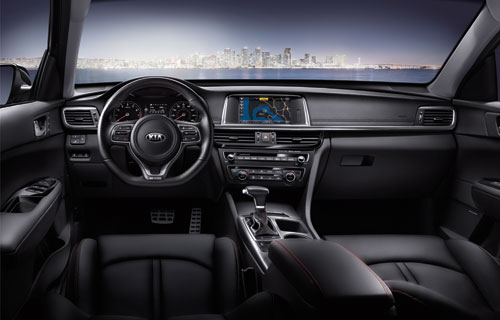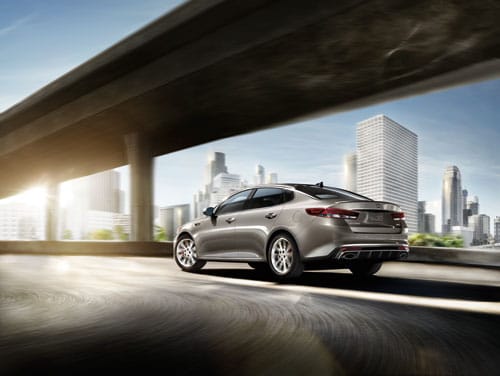 KIA Optima Warranty
Let's not forget the warranty. Although its not the most exciting topic, it certainly adds more value to the Optima. The warranty on this car easily outlasts its competitors, with a 60 month/60,000 mile basic warranty, and a 120 month/100,000 mile powertrain warranty.
KIA Optima Fuel Economy
Finally, we've come to fuel efficiency. Yet again, the Kia Optima outperforms the competition coming in at a whopping 29 mpg! Aside from saving you money up front it also saves you money down the road…with fuel efficiency. 
If you're in the market for a new or used KIA Optima for sale, browse the new and used at Taylor KIA of Lima, OH or contact us to schedule a test drive!